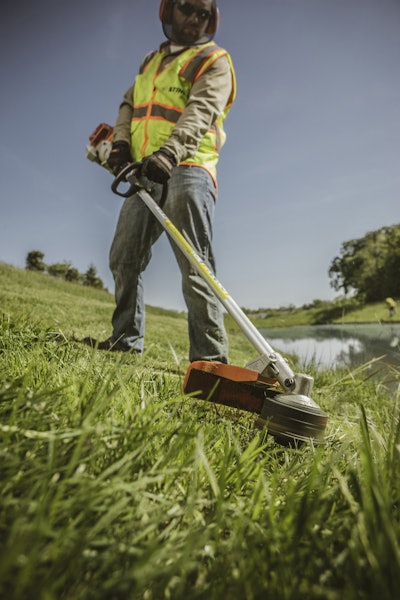 Featuring the lightest weight in the lineup, the FS 94 R professional trimmer from Stihl can help landscaping tasks in a two-stroke engine package.
Weighing in at a little more than 10 pounds, the trimmer is equipped with an Ecospeed throttle adjustment wheel, which allows users to set the right speed for the right job.
The trimmer features stable engine operation and performance throughout the RPM range.
The FS 94 R also includes a high-durability drive shaft with a four-bearing gearbox.
The TapAction Autocut 25-2 head comes standard and feeds the double nylon trimmer line with a quick touch on the cutting head.
The "R" designation signifies a loop handle, which is ideal for trimming in areas where space is limited.