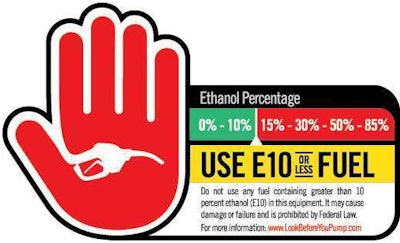 Is your equipment ready for spring?
To help get landscapers prepared, the Outdoor Power Equipment Institute (OPEI) has launched a sweepstakes on its Facebook page.
Running through April 6, the company's sweepstakes offers an interactive message about how to avoid misfueling outdoor power equipment and will reward one recipient with a $200 gift card for gas.
Legal US residents (16 or older) are eligible to enter the Facebook sweepstakes. The winner will be informed via email on April 7.
Entrants must watch a 30-second public service announcement explaining the importance of the right fuel – E10 or less – in outdoor power equipment.
Participants have to answer one question related to the ethanol warning message and will then have the ability to enter to win.
The more they share the sweepstakes with their friends, the higher their chances of winning.
The sweepstakes is designed to alert consumers that price alone is not the only factor to consider when fueling outdoor power equipment, such as mowers, chainsaws, blowers, trimmers, power washers and generators or other non-road product, such as boats, snowmobiles and motorcycles, with the exception of flex-fuel engine products.
It also supports OPEI's Look Before You Pump education campaign hitting retail stores, which warns consumers about the adverse impact of putting higher than 10 percent ethanol fuel blends into outdoor power equipment for which it is not designed.