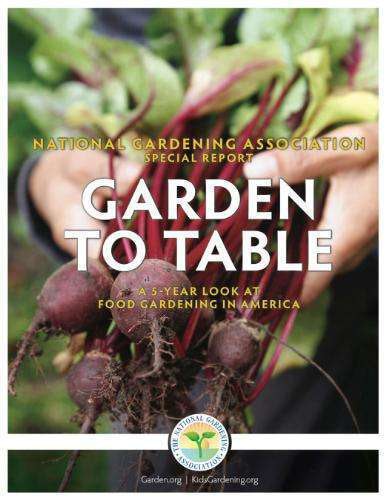 Edible plantings are becoming quite a popular trend in North America, according to the latest report from the National Gardening Association.
In 2008, 36 million American households were planting their own food in home and community gardens. That number grew to 42 million in 2013.
That is a 17 percent increase and is the highest level of food gardening in more than a decade, the report, "Garden to Table: A 5-Year Look at Food Gardening in America," states.
Young people, or millennials (ages 18-34), are the fastest growing population segment of food gardeners by increasing 63 percent to 13 million by 2013.
Additionally, there was a 29 perecent increase in food gardening by people living in urban areas, up from 7 million in 2008 to 9 million in 2013.
Additional highlights from the 5-year report include:
1 in 3 households are now growing food – the highest overall participation and spending levels seen in a decade.
Americans spent $3.5 billion on food gardening in 2013 – up from $2.5 billion in 2008 – a 40 percent increase in five years.
76 percent of all households with a food garden grew vegetables, a 19 percent increase since 2008.
From 2008 to 2013 the number of home gardens increased by 4 million to 37 million households, while community gardens tripled from 1 million to 3 million, a 200 percent increase.
Households with incomes under $35,000 participating in food gardening grew to 11 million – up 38 percent from 2008.