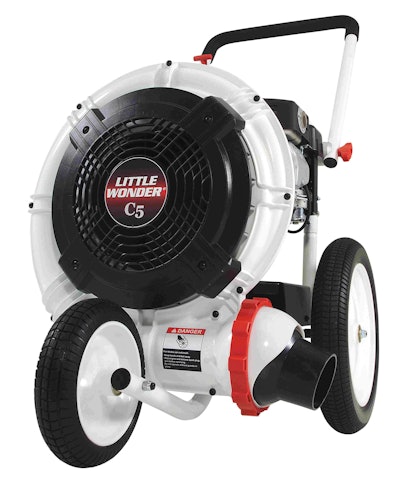 Little Wonder introduced the C5, a wheeled blower.
Weighing in at 102 pounds, the machine offers more than 1,100 cfm of air movement and is ideal for cleaning up yards, flowerbeds, driveways and patio areas.
The C5 blower features the Aim Rite nozzle that can be adjusted to blow air in any desired direction, including downward to dislodge heavy leaves, horizontal for wider coverage and forward to clean areas close to walls and curbs.
Powered by a 170cc Subaru engine and a large 16-inch fan, the C5 includes flat-free front and back wheels, as well as a padded and height-adjustable handle.