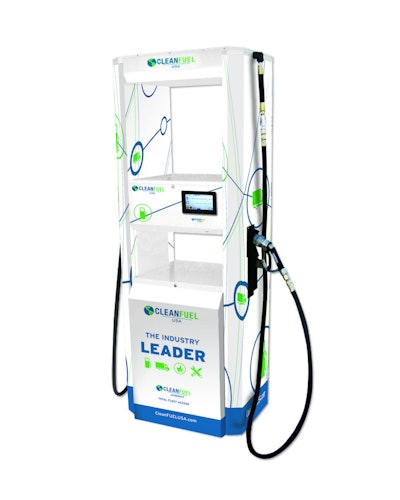 CleanFUEL USA has introduced a complete fuel network management system for electronic dispensers.
CleanFUEL eCONNECT allows fleet managers to economically monitor and control fuel inventories with real-time data insight, flexible report storage and remote access capabilities.
The management system can be used from a computer, tablet or mobile device, and offers dispense diagnostics and real-time reports.
The real-time reports can be stored on a local computer, remote server or the cloud.
Fleet managers can also customize CleanFUEL eCONNECT to meet specific data collection needs, such as vehicle mileage, fuel consumption and driver controls.
Additional options include keypad entry, card reader, RFID and key fob (Dallas button), as well as integrated printing.
The technology is UL listed (class 1, division 2) and is approved for hazard material zones.