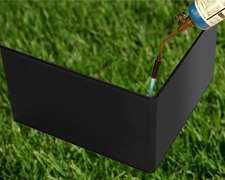 To help landscapers learn proper techniques when it comes to edgings and restraints, Oly-Ola Edgings unveiled an Installation Tips section on its website.
The section will provide "How-To" tips and answer questions landscapers may have when it comes to installing landscape edgings and paver restraints.
In addition to installing edgings and restraints, the how-to section will touch on how to prevent frost heave and gapping, edging straight lines, creating angles in paver restraints and edgings using a blow torch.
The goal of the how-to section is to help landscapers install edgings and restraints correctly.
Additionally, the site includes several creative ideas explained in detail.