The Brickman Group and ValleyCrest Companies have announced they will enter into a definite merger agreement.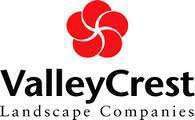 The potential of Brickman acquiring ValleyCrest first came about at the end of April with a potential transaction valued at $1 billion.
Together, Brickman and ValleyCrest will have more than 20,000 team members and offer services from design to construction to maintenance across all seasons. The combined annual revenues are approximately $2 billion.
"We are excited to bring together two family founded industry pioneers to continue shaping the industry while caring for client relationships that have been built over decades," says Andrew Kerin, Chief Executive Officer of Brickman.
Following the transaction close, Kerin will be the Chief Executive Officer of the new company and Roger Zino, current Chief Executive Officer of ValleyCrest, will become Vice Chairman.
RELATED: What ValleyCrest-Brickman Merge Means for Landscapers
The company will continue to maintain its primary locations in Rockville, Maryland and Calabasas, California.
The merger, which is subject to customary closing conditions, is expected to close by mid-2014.
"We have known and respected one another for many years, and have always shared a commitment to superior customer service, a relentless focus on employee safety and support of the environment and communities in which we live and work," Zino says.
Brickman is currently owned by KKR, and ValleyCrest is currently owned by affiliates of MSD Capital, L.P. Following the close, KKR will have majority ownership of the combined company and MSD Capital will retain a significant minority ownership interest.