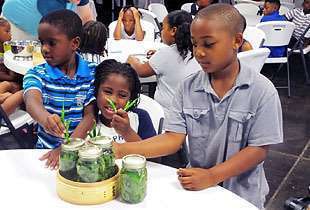 For two months, five affiliates from Keep America Beautiful (KAB) have been competing for a total of $25,000 in grants in Taking Root, a gardening grant program from Troy-Bilt and KAB.
Keep North Platte and Lincoln Co. Beautiful received the most votes and will receive the largest grant of $12,000 in cash and up to $2,000 in Troy-Bilt products.
The grant will go toward the North Platte community garden, which will offer growing space to community members and elementary school students, as well as become an educational resource for the community.
The finalist with the second-most votes, Newport News Public Works Recycling, will receive an $8,000 grant and up to $1,500 in lawn care and garden equipment.
The grant will be used for the new School Green Space Project, which is aimed at turning an underutilized courtyard area into a student-friendly outdoor classroom.
The last grant will go to Keep Greater Milwaukee Beautiful, which will receive a $5,000 grant and up to $1,000 in Troy-Bilt equipment.
The grant will go toward expanding Concordia Gardens, which is a 1.5-acre community garden.
The remaining finalists, Keep Greenwod County Beautiful and Keep Tampa Bay Beautiful, will receive Troy-Bilt lawn and garden products.