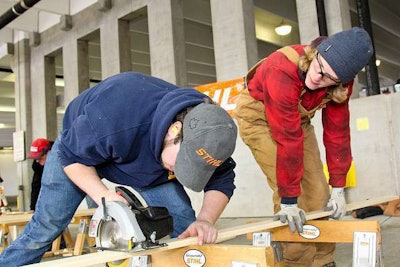 Students who attended the 38th annual PLANET's Student Career Days learned about environmentally friendly business practices with the help of The Toro Company.
Toro's chief agronomist, Dr. Van Cline, taught horticultural and landscape students the need for efficient use of resources and technology solutions, which landscapers use to promote environmental sustainability in their business practices.
Cline advised students that it's important to adopt a personal philosophy of sustainability in their professional and personal lives to be efficient with resources such as water, nutrients, fuels, ect. in managing outdoor landscapes.
"The students at PLANET Student Career Days represent the future of the green industry," says Chris Hannan, marketing manager, Toro. "This is an important event that helps shape tomorrow's landscape professionals, and we were honored to support it. The workshop was a great opportunity to reach out and get students thinking about how their future businesses can be more environmentally friendly."