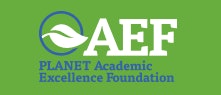 PLANET, the Professional Landcare Network, has announced its newest PLANET Academic Foundation (PLANET AEF) Ambassadors.
Each of the ambassadors recently pledge $25,000 to the Foundation, which awards scholarships to students enrolled in landscape contracting and/or horticulture programs at two-year or four-year college and universities.
The ambassadors include:
Lifescape Colorado and the Hupf Family, Denver, Colorado
Marty Grunder!, Miamisburg, Ohio
Schill Grounds Management and Jerry and Jim Schill Family Scholarship, North Ridgeville, Ohio
The LaurelRock Company, Wilton, Connecticut
The Todd Williams Memorial Scholarship, Denver, Colorado (through the ALCC/ AEF State Association Partnership)
PLANET AEF is halfway through its five-year campaign, developed by the PLANET AEF Board of Directors, to raise the fund balance from $2 million to $5 million. To date, the fund has grown to $3.8 million.