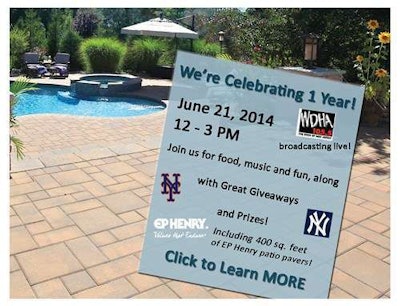 EP Henry is celebrating the one-year anniversary of its northern New Jersey Hardscaping Center.
The Hardscaping Center operates as a retail and wholesale location stocked with EP Henry Hardscaping products, including traditional pavers, walls systems, permeable pavers, Cast Veneer Stone, as well as secondary products including stone, mulch and tools.
The center opened on June 15, 2013.
The company will host a one-year anniversary celebration on June 21, which will include food, prizes and a drawing to win 400 square feet of patio pavers.