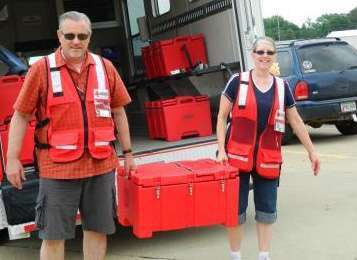 The John Deere Foundation has donated $25,000 to the Red Cross in support of disaster relief.
This donation is in addition to the John Deere Foundation's Annual Disaster Giving Program gift.
The donation is in support of recent storms that passed through the Iowa area. Many areas were affected, including the Rock Valley area where hundreds were evacuated when strong storms dropped several inches of rain in a few hours.
The Red Cross helped in Rock Valley and Rock Rapids by providing shelter and food for families fleeing homes.
On June 16, more than 100 people were in shelters in Lyon and Sioux counties. Red Cross volunteers handed out more than 20,000 meals and snacks to those affected by the flooding with more than 500 community volunteers helping with sandbagging efforts.
The Red Cross will work with the local community to help build a plan as the community undertakes the recovery process.