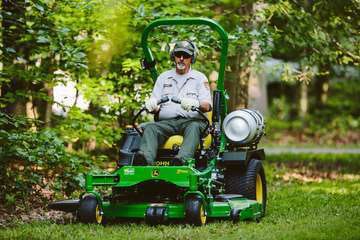 Mammoth Cave National Park is turning "green" with help from the Propane Education & Research Council.
PERC donated propane-powered off-road and stationary equipment worth more than $62,000.
Some of the equipment donated includes John Deere zero-turn mowers, two Generac portable generators and a CleanFuel USA propane dispenser with an eConnect fuel network management system for electronic dispensers.
In addition to PERC's recent donation of propane-powered infrastructure and equipment, MCNP operates eight propane autogas Bluebird school buses and two propane autogas Roush CleanTech Ford F250 pickup trucks.