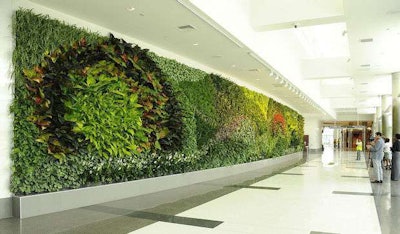 The first thing travelers see when they get off of a plane at the Birmingham-Shuttlesworth International Airport in Birmingham, Alabama, might not be welcoming faces. Instead, they will be greeted with the largest green wall in a U.S. airport.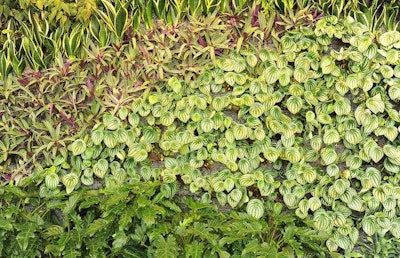 The 1,400-square-foot living wall, called "Earth, Wind and Water: The Landscape of Alabama," features 8,000 plants belonging to 60 species indigenous to the state, according to AL.com.
During the past few years, the airport has undergone several renovations, and the wall goes toward the $201.6 million terminal modernization project.
The green wall ties together themes from four regions in Alabama, showing plant life from the North Alabama uplands through the state's river valleys and farmland to the coast, according to the site.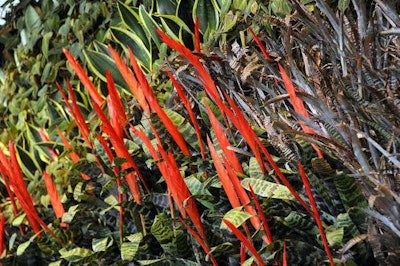 A few inches thick, the wall is covered with a layer of recycled fabric and an auto-irrigation system. Some of the species include orchids and insect-eating plants.
They also added hybrid pineapples, which will be harvested.
The wall will be open to the public this month in Concourse C.