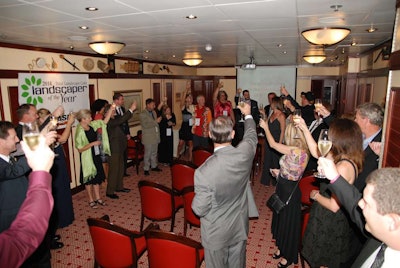 Have you still not entered to be the next Landscaper of the Year?
Need to hear how great the program is from someone else?
Read a few of these testimonials below:
Terry Sims
Owner, The Garden Artist
"The LOY cruise was undoubtedly the best opportunity to connect with colleagues who are the best in the industry and in a non-competitive environment. I made professional and personal friendships with the landscape professionals, the team from Case and the Randall-Reilly team. This was a great opportunity to learn new ways of doing business, finding solutions to challenges and recognizing a consistency of best business practices among the participants."
Read about The Garden Artist's story.
Scott Reister
President, TG&R Landscape Group
"First class…honestly was not looking forward to going on a short cruise, but have to say that the experience exceed my expectation. Mainly do to the people we met…contractors, magazine staff and Case representatives (contractor/ peers especially). The cruise was OK…the people were great."
Look for TG&R's story in an upcoming issue of TLC.
Joe Hanauer
Owner, Landscape Architecture
"The TLC team and Case team were great. I loved meeting landscapers from around the country and discussing how we do things. We learned much about our industry but more so made friends and truly had an enjoyable experience."
Read more about Landscape Architecture.
Still not enough? Check out the video below:
[youtube WPD90GYWunM nolink]