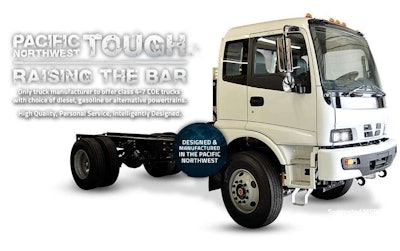 New components, parts and pieces enter the market practically every week, but it's not often a new OEM jumps into the fray.
Enter Gary Jones and his start-up, Rainier Truck & Chassis.
Jones, a 30-plus year veteran of truck and chassis design and engineering who serves as president of the company, has spent much of this year assembling a dealership network for his Yakima, Washington-built Rainier cabover truck.