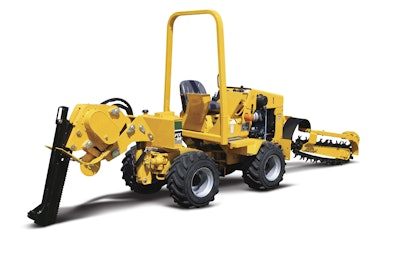 To help install irrigation systems on jobsites, Vermeer introduced a ride-on service plow.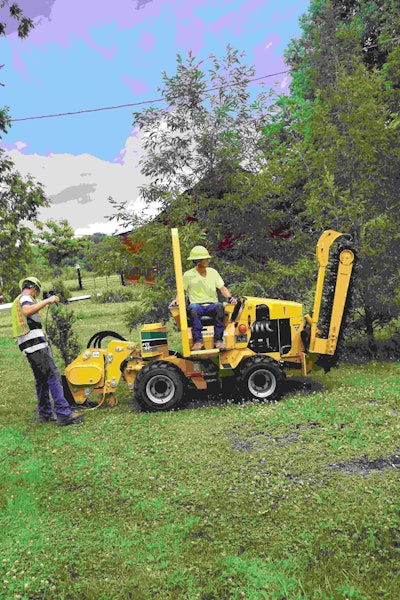 The PTX44 service plow can not only help install irrigation systems, it can also install fiber-optic lines, as well as electrical and gas services.
The plow is designed for applications that require a ride-on machine where a walk-beside blow would be impractical.
The 46.8-horsepower Kubota water-cooled gasoline engine provides 88.7 foot-pounds of torque to the plow, trench and bore, depending on the application.
The machine features a dedicated plow with the option to utilize a forward-mounted trencher or a bore attachment.
The PTX44 uses electronic controls instead of hydraulic ones.
Electronic controls allow the operator to preset the creep speed.
The operator's station is located at the center of the service plow directly above the machine's articulation point.
Access to hydraulic and engine oil filters does not require removal of any shielding.
The dedicated plow has a maximum installation depth of 24 inches (60.9 cm). The optional trencher attachment has a maximum trenching depth of 42 inches (106.7 cm) and width of 6 inches (15.3 cm). The optional bore attachment has a rotational torque of 620 foot-pounds (840.6 Nm).
The PTX44 will soon be available through the Vermeer dealer network.