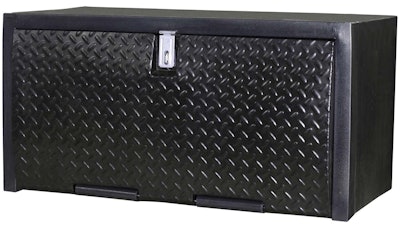 To help provide more storage on pickup trucks out in the field, Meese Orbitron Dunne Co. has introduced a line of underbody truck storage boxes.
The boxes mount underneath the body of landscape trucks, utility and mechanics trucks, as well as other commercial vehicles to create extra space for storage.
The boxes can help transport lawn and landscape equipment, construction tools and other items that need to be kept locked and dry.
The boxes are molded from 100 percent waterproof polyethylene (HDPE).
The line includes three sizes spanning 2, 3 and 4 feet in length by 18 inches high and 18 inches deep.
The lockable truck boxes come with a plated steel locking hasp set within a recess that diverts rain and snow away from the lock.