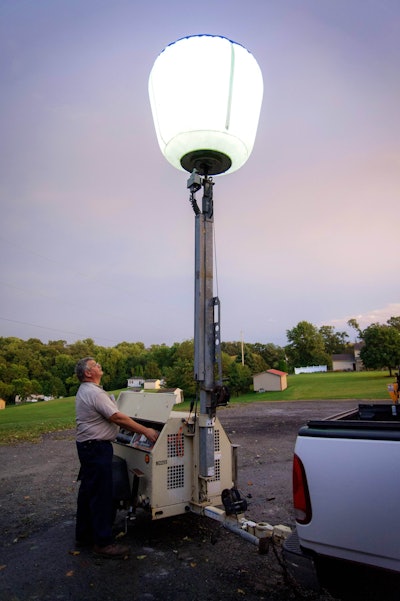 8:12 Illumination launched an energy-efficient LED light balloon.
The LED balloon is available in 200-Watt and 400-Watt models and offers a low amp draw
Available in 200-Watt and 400-Watt models and offering a low amp draw (the 200W version pulling just 2.5 amps of power.
Both the 200W and 400W models can be powered off a 110 outlet or a small solar panel or battery pack for remote locations.
The balloons are also glare-free, fire-resistant, waterproof and UV-resistant. In addition, the LED cells in the new models last 100,000 hours on average and upwards of 120,000 hours. The low amp draw also allows an inverter to be used instead of a generator, or two lights to run off of a single 1kW generator.