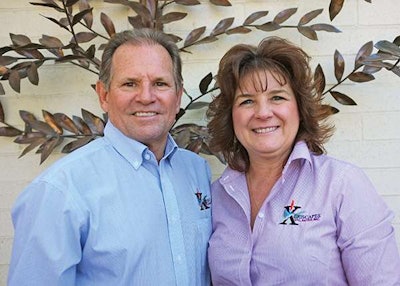 Rod Pappas, owner of Xeriscapes Unlimited and 2013 Landscaper of the Year finalist, has announced a campaign to give back to his community.
For each maintenance account that he partners with, the company will donate $100 to the Ronald McDonald Charities of Phoenix.
"I couldn't tell you how Xeriscapes became involved," says Nancy Roach, Executive Director, Ronald McDonald House Charities of Phoenix. "One day Rod Pappas just showed up and said he wanted to help us. It's like Santa Claus showing up when it's not Christmas. Somehow he just showed up and started helping us and it's been wonderful for us."
Ronald McDonald House Charities of Phoenix provides a "home away from home" for children and their families who travel to Phoenix to receive treatment for serious, often life-threatening illnesses and injuries.
The two houses operated in Phoenix can accommodate up to 63 families a night. Families stay for days, weeks and sometimes months at a time while their children receive care.
Since opening their doors 25 years ago, Ronald McDonald House has served nearly 30,000 families from across the state and around the world.
[youtube hO1zhU9KBMQ nolink]