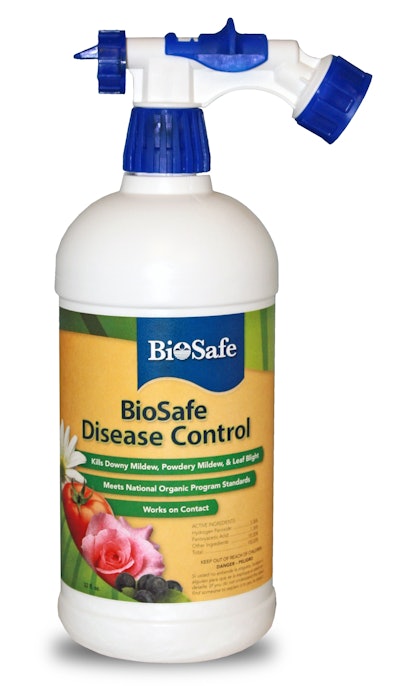 BioSafe System's BioSafe Disease Control Ready to Spray concentrate is now labeled and EPA registered for use in hydroponic systems.
The product can be used in hydroponic and aquaponic system to help prevent algae and plant root rot diseases caused by water borne and water transmitted plant pathogens such as Pythium and Phytophthora. However, this product is not approved for use in California.
The concentrate is available in 32 fluid ounce containers, and the container itself can be connected to a garden hose.
For nutrient tank solution applications, users can add one to two teaspoons of BioSafe Disease Control liquid per 50 gallons.
For established algae or root diseases use higher rates every three days until control is maintained. Using lower application rates on a weekly basis will assist in preventing algae and root diseases.
BioSafe Disease Control is also available as a pre-diluted Ready to Use product in a 32 fluid ounce pre-diluted spray bottle for direct foliar application.
To maintain a balanced system, be sure to check pH each time BioSafe Disease Control is added and buffer immediately to reach a pH that is ideal for plants and fish. Apply BioSafe Disease Control liquid every time fresh nutrient solution or make up water is added to the systems.