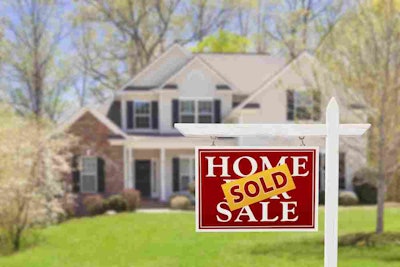 Landscaping can do a lot to increase curb appeal on residential and commercial properties.
The Grounds Guys have given a few tips on how to increase curb appeal for clients:
Enhance the entrance
Make sure the pathway to the entrance catches onlookers' eyes and looks inviting. Line the path with flowers, bushes or small trees that make visitors feel welcome. Pave the path with special concrete, pavers, bricks, stones and other eye-catching surfaces.
Create a focal point
Develop the landscape with a specific focal point or pattern that is attractive and pleasing to the eye. Add a large tree, a bench, an arbor, or sculpture that catches the eye of passersby and draws people to it. Avoid bulky lawn decorations that distract from the overall purpose of the landscape.
Coordinate colors and textures
Depending on the exterior color of the property, add colorful flowers or bushes that complement the color. Mix in various textures for an extra touch of appeal. Adding a colored door, painted shutters, or colored flowerpots on each side of the doorway can also provide a splash of color to the landscaping décor.
Consider the size and layout
Select landscaping elements based on the size of the property. For a one-story or smaller property, choose small bushes, low-growing flowers, and smaller trees that don't dwarf the property. For two-story or larger properties, consider larger trees and bushes that add more height to the landscape.
Light the way
Illuminating the path to a property can improve security as well as add curb appeal. Small lamps on each side of walkway, a light spotlighting special landscape features, or large lamps that turn on at dusk to glow down on the landscape are great additions to landscapes. Select low electrical power bulbs, like light-emitting diodes (LED) or solar lights, to help cut costs on lighting.