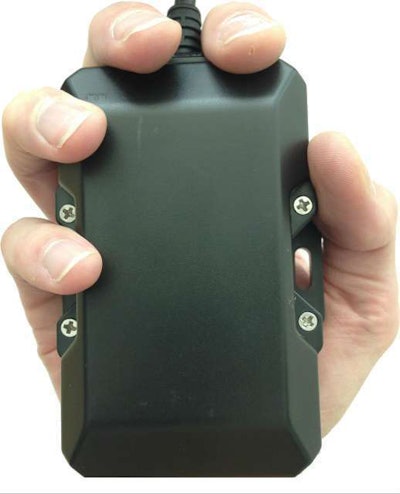 DPL Telematics released the MultiTrack system, a system for wireless monitoring and remote tracking of powered or unpowered assets to help improve logistics, manage inventory and curb theft.
The portable GPS unit does not require external wiring or an antenna.
The MultiTrack allows operators to remotely monitor any asset from an Internet-based software package or mobile app.
Features include:
No external wiring or antenna.
Internal battery powered. Up to 16 weeks of internal battery life between charges and recharges in three hours via wall plug
Little to no sky view required. May be hidden inside or under certain assets
SAE J1455 compliant waterproof design
Compact and portability
As a locator, the MultiTrack notifies whenever the host asset begins moving as well as on demand and alerts during customer defined curfews whenever there is unauthorized activity.
An optional wiring harness may be used to extend the battery life.
As a trailer tracking solution, the system is wired to the tail light circuitry to automatically charge whenever the trailer is hitched. When disconnected from power the unit uses its internal battery to communicate location, speed, travel time, route, unauthorized movement and tow alerts.