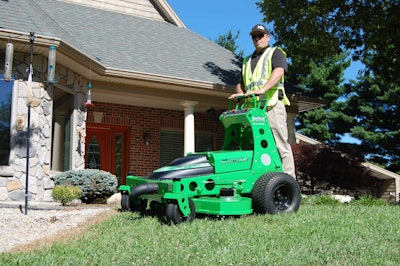 Mean Green Mowers has introduced a new addition to its line of commercial electric mowers.
The SK-48 Stalker is a commercial electric stand-on mower with an electric grass/debris blower concealed under the front cover of the mower.
When the switch is flipped after mowing, an operator can cruise along sidewalks, roads and driveways to blow the grass clippings off the surface.
The air volume and speed is similar to most gas-powered blowers, and the machine features zero emissions.