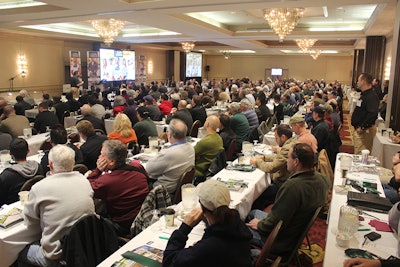 To help landscapers on jobsites, Capital Safety has created an app to improve construction safety management.
The app, i-Safe 3.1, functions across iPhones, iPads and Android smartphones and tablets.
It is an RFID system dedicated specifically to fall protection equipment and is designed to help landscapers save time, increase compliance and help improve management of the safety equipment inspection process.
The app, which is powered by Pervidi, can automate aspects of inspections, work orders and field data collection. Additionally, the app allows users to create their own checklists or processes.
Features:
Reduce time by more than 35 percent compared to manual, paper-based inspection and asset management systems
Database integration allows for uploading of inspection orders, findings and asset status
Users can automatically generate reports, alerts and follow-up activities
Compliance improves as users receive consistent and proper safety inspection information including: safety code references such as OSHA and up-to-date inspection logs
Inventory control and management enhances as the asset management capability allows users to track equipment location and status across multiple locations
Customized reports can be viewed on a computer or mobile device, shared via email, exported or printed
Offers multiple systems of customization