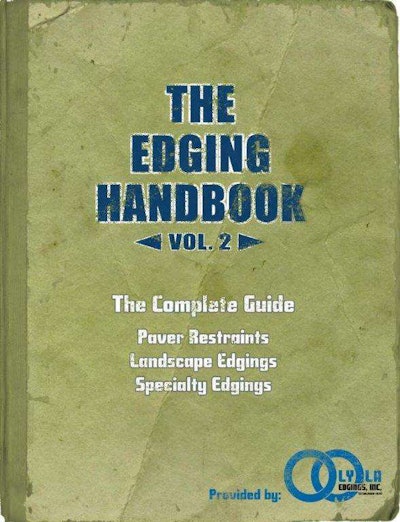 Oly-Ola Edgings has published its latest edition of The Edging Handbook Volume 2: The Complete Guide to Paver Restraints, Landscape Edgings and Specialty Edgings.
The handbook is a source for information paver restraints and landscape edging products.
A free copy of the book is available and includes tips on using the products, step-by-step photos and production specifications and "The Truth about 'Plastic' Edging" section.
The Edging Handbook Vol. 2 contains topics to help landscapers choose the best edging products to use in their project designs and installations.
Additionally, the guide lays out an "Understanding the Options" comparison chart that outlines various edging options and their benefits.