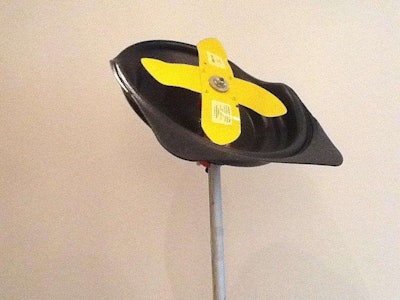 Seago has introduced a smaller Standard Model from Hover Trimmer.
The trimmer attachment is designed to fit on smaller string trimmers with a less than 30cc engine.
The Standard Model has a 12-inch blade and smaller hood than the Professional Model Seago.
The trimmer is designed to bridge the gap between a string trimmer and a hover mower.
When the adjustable hood is low over the blade, the Hover Trimmer acts like a mower, trimming at a consistent height and stability.
When the hood is pulled back, the Hover Trimmer acts like a brush cutter that will not clog.
Both trimmer models are available from Seago and dealers across North America.