Land Pride wrapped up the year strong with three introductions off its assembly line.
First off the line is the RC2515, a 15-foot version of the 12-foot medium-duty Rotary Cutter.
The Land Pride gearboxes feature a 1-5/8-inch output shaft and lower bearings. The gearboxes are driven by a constant velocity Cat, four main driveline and Cat, three connection drivelines with slip-clutch protection on all three.
Operators will find a deck-mounted spring, which can be improved with optional 29-inch used aircraft tires – either four or six per cutter.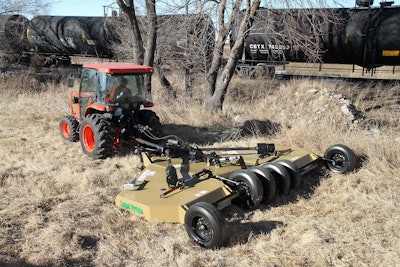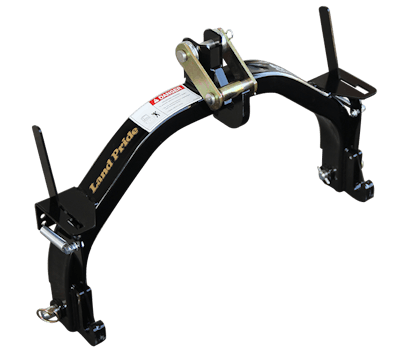 The second introduction is the QH05 Quick-Hitch, which allows operators to connect or disconnect form more then 20 Land Pride products.
The QH05 is manufactured from 2-by-3-by-3/16-inch steel tubing and is rated for implements weighing less than 700 pounds, 24-inches from the hitch.
To ease the hook-up process, Land Pride has placed automatic locks on the lower three-point arms. Additionally, spring-loaded levers make the lower pin easy and can be done from the seat most of the time.
There is an optional floating top link required for the company's implements with a swiveling top hitch to keep it form binding when going through ditches.
Lastly, the company introduced the DB2660 Ditch Bank Rotary Cutter.
The hydraulic-driven cutter is built for either 540 or 1,000 RPM tractors and features a 58-inch cutting width, 1-inch cutting diameter and 32-inch cutting reach.
The ½-by-4-inch blades rotate clockwise at 15,000 fpm, directing debris away from the tractor. The minimum cutting height is dictated by the tractor's 3-pt height.