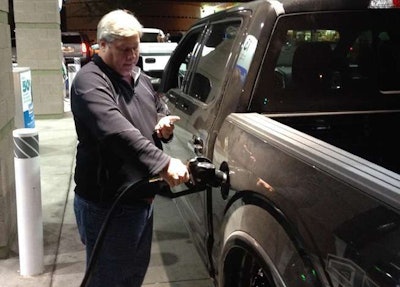 According to BoatUS, the Altoona, Pennsylvania-based convenience store chain Sheetz announced on Jan. 21 that it would offer E15 fuel – gas containing up to 15 percent ethanol – at 60 of their North Carolina locations beginning in early 2015.
Boat Owners Association of The United States believes that could be a problem for recreational boaters, motorists and many other users of gasoline-powered equipment and vehicles.
There are no marine engines warrantied to run on E15, and according to AAA, most automobile manufacturers say any damage due to the use of this higher ethanol blend fuel will void the warranty.
In the US, nine out of every 10 boaters own a trailerable boat that is most often filled up at a roadside gas station – not at a marina gas dock.
While any gasoline with greater than 10 percent ethanol (E10) is prohibited for use with recreational boat engines, it's a common practice among trailer boaters to fill the tow vehicle first, then simply pull the boat up to the pump and insert the same gas pump nozzle into to boat's fuel fill.
The higher the ethanol content, the lower the mpg. Even Flex Fuel Vehicles filled with E-85 will see up to a 30-percent drop in fuel economy, according to the EPA.
"This isn't just about boats," says BoatUS Government Affairs Program Manager Nicole Palya-Wood. "If you own an older car, truck or any small engine such as a lawnmower or leaf blower that uses gas, you will need to be very aware — and take an extra moment to ensure — you're not putting higher ethanol E15 in the tank.
"At stations that offer multiple fuel selections, these corn-based ethanol fuels are often the lowest price, which is an attraction for frugal boaters. Ironically, owners of small, affordable boats could get hit the hardest when the expensive repair bill comes."
Editor's Note: Bruce Smith is a Senior Editor at Randall-Reilly