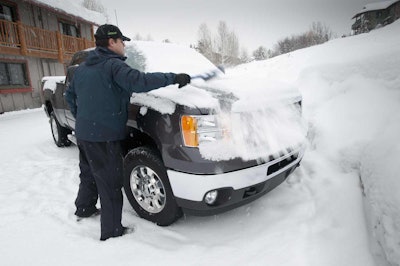 If you found TLC's article about tips and tricks for driving in dangerous weather conditions to be helpful, then you'll find these winter car tips from our friends at eBay Motors of equal interest.
They came across 10 useful everyday items that can be used on vehicles this winter. Some will make you chuckle. But all do as promised:
Did you know:
You can thaw vehicle locks with hand sanitizer.
Vinegar can be used to defrost windshields.
Using rubbing alcohol on wiper blades will stop them from freezing over.
Here's their list. What hacks (tips/tricks) have you found useful on the jobsite?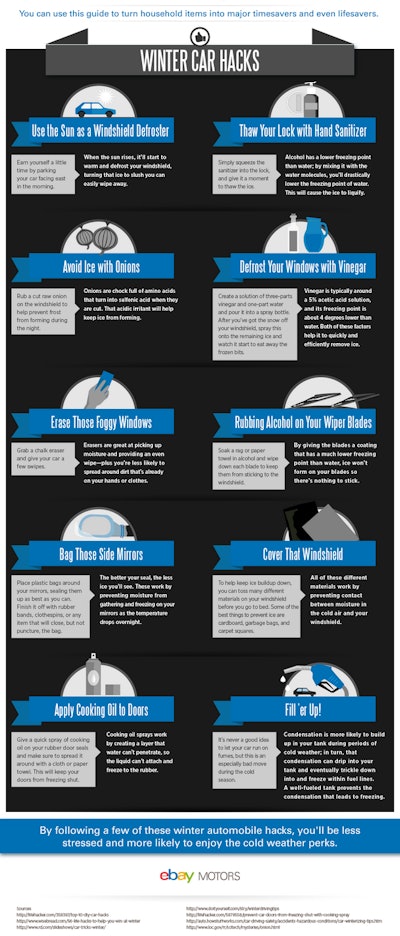 Editor's Note: Bruce Smith is a Senior Editor at Randall-Reilly