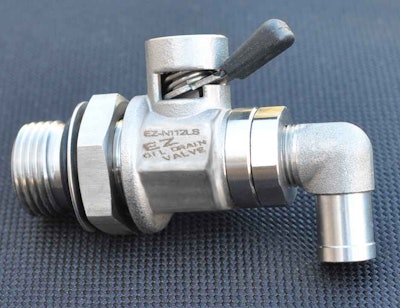 Global Sales Group has made the EZ oil drain valve available in stainless steel. The valve is used in Diesel Exhaust Fluid (DEF) tanks.
The EZ valve is available in many thread sizes and uses a ball valve design. A new feature is the lock nut, which allows more precise positioning when installing.
The stainless steel version of the EZ valve is built to withstand highly corrosive DEF and has a hose attachment to prevent spills.