Each year, Rauch Landscaping and Lawn Care deploys a team of workers into the unfolding spring of New Albany, Indiana. Armed with the tools of their trade, the workers appear – and perform – like any other landscaping team. However, each member of these crews has an intellectual or developmental disability.
"They go out there, they hustle, they get the jobs done," landscape manager John Padgen told WDRB-TV of Louisville, Kentucky.
Rauch was founded more than 60 years ago to help people with disabilities, in part by giving them work in areas like packaging and assembly. The landscaping program is relatively new, but it, too, stems from the organization's core mission: helping its clients fit into a society that often has preconceived notions about them and their abilities.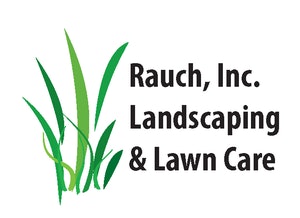 Those stereotypes are being proven wrong when people see the team's completed projects. "Performance speaks louder than words," Padgen told the television station.
Still, exceptional performance isn't the only thing that keeps Rauch Landscaping's clients coming back. "They start to really feel a connection for what we do and the people that we are working with," Rauch's Teressa Jackson told WDRB-TV.