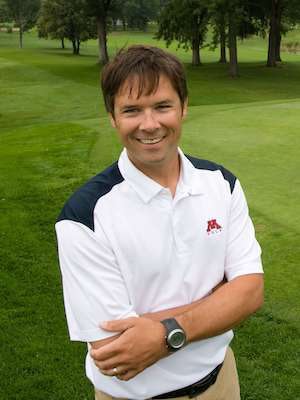 Dr. Brian Horgan of the department of horticultural services at the University of Minnesota has been named the 2015 Turf & Ornamental Communicators Association (TOCA) Environmental Communicator of the Year.
Horgan was named at the annual TOCA conference held recently in Milwaukee. The program, sponsored by Project EverGreen, is in its 17th year of recognizing individuals in the green industry for outstanding communications efforts related to environmental issues.
"Brian, through his daily work with students and industry stakeholders in the industry, epitomizes this award," said Den Gardner, executive director of TOCA. "His commitment to environmental communications to consumers across the country and beyond helps spread the word on the importance of preserving turf and ornamentals for generations to come."
Horgan's research interests focus on the fate and transport of pesticides and nutrients, water conservation strategies and low-input turfgrass systems. He also was the impetus behind the creation and development of the Turfgrass Research, Outreach and Education research facility on the University of Minnesota's St. Paul campus.