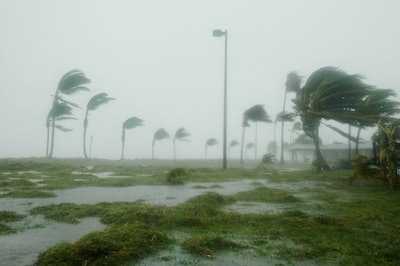 Hurricane season in the Atlantic runs from June 1 through November 30 and landscapers should take preventive measures to protect their clients' investments in trees, which are often overlooked during storm season.
Tom MacCubbin, gardening columnist for the Orlando Sentinel, recommends checking for the following symptoms that can indicate trees may be weakened and not able to withstand severe storms:
Look for "V" angles where trunks come together. These are weak points that may split apart during storms.
Check for wounds that may go deep into the tree and indicate weaker areas of trunks and limbs.
Try to spot dead or declining limbs that should be removed.
Look for bleeding wounds, which may be an indication that portions of the tree are diseased or infested with insects.
Look for squirrel holes in the trunks near the ground, as these may indicate the trunk is rotting.