Recently, the U.S. Supreme Court decided not to take up an appellate court decision that upheld the Environmental Protection Agency's effort to expand the current ethanol blend in gasoline from 10 percent (called E10) to 15 percent (E15). That wasn't
welcome news to several automakers, fuel companies, car enthusiasts, and especially outdoor power equipment manufacturers, whose trade association sued the EPA over its ethanol plans.
Reuters reported that the oil industry stands to lose $15 billion to ethanol producers if E15 replaces E10 as the new standard. But there's more at stake here than money.
The EPA says E15 is safe for 2001 cars and later model years, but not all automakers agree. Manufacturers of small engines used in mowers and other outdoor power equipment say ethanol at current levels causes corrosion and damages their engines and fuel systems. Expanding ethanol content in gasoline will only make a bad situation worse.
While the EPA's efforts to reduce greenhouse gas emissions are admirable, the Environmental Working Group recently completed a study reporting last year's production and use of 14 billion gallons of corn ethanol resulted in 27 million tons more carbon emissions than if Americans had used straight gasoline in their vehicles.
"Using the Environmental Protection Agency's own estimate, we calculate that the corn ethanol mandate has been worse for the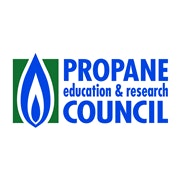 climate than projected emissions from the controversial Keystone XL pipeline," EWG Research Analyst Emily Cassidy said in the report. "There are few things worse for the environment than gasoline, but corn ethanol is one of them."
To prevent ethanol-related engine damage, save on fuel costs, and lower emissions, some landscape companies have switched their mowers to run on propane.
As the EPA's ethanol push moves forward, citizens can expect to see more court action on this topic. But in the meantime, ethanol continues to expand its reach. Kum & Go, a convenience store with locations throughout the Midwest, recently implemented E15 at 65 stations across seven states.
At a time when it's become increasingly critical to reduce greenhouse gas emissions, blending more ethanol into gasoline is far from a solution. My message to landscape contractors and consumers alike: Propane contains no ethanol!
Roy Willis is the president and CEO of the Propane Education & Research Council, a check-off program established, operated and funded by the propane industry. PERC leads safety and training efforts among propane retailers and consumers and drives technology development to expand adoption of propane as a clean, domestic and affordable energy source.