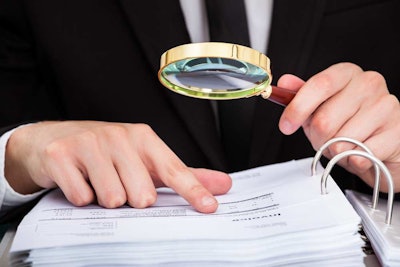 A landscaper who filed a workers' compensation claim after a leg injury he said involved a lawn mower has pleaded no contest to felony workers' compensation fraud.
Ernesto Rodriguez filed a claim on June 5, 2012, stating that on May 25, 2012, he had been hit by a lawn mower while working for a landscaping company.
After an investigation by the Sacramento County District Attorney's Office, along with investigators representing Athens Insurance, it was discovered that Rodriguez had actually been injured in a soccer game that had occurred two days after his claimed injury at work.
According to the Sacramento County District Attorney's office, the landscaper was diagnosed with a spiral fracture of the tibia in his left leg, which required surgery and the insertion of a nail in the bone to accelerate healing. Rodriguez lied to his doctor and Athens Insurance about how, when and where he received the injury.
He also applied for and received $1,000 from the soccer league for his injury.
Sacramento Superior Court Judge Michael Bowman sentenced Rodriguez to 120 days in jail and five years of formal probation. The man will also have to repay all the debts incurred by his claim, totaling $36,404.34, which will go to Athens Insurance.
"Fraudulent claims such as this costs California employers and their insurance companies millions of dollars each year," said Deputy District Attorney Jeanne McCullough in a statement.