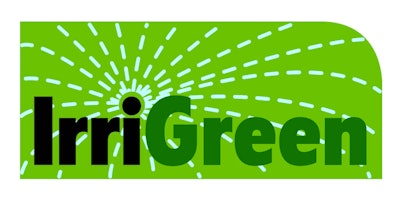 IrriGreen will demonstrate its "Genius" Irrigation System at next month's Irrigation Show in Long Beach, California.
The show is set for Nov. 11-12 at the Long Beach Convention and Entertainment Center. IrriGreen will be at booth 2064.
The IrriGreen system uses digital technology and multi-stream nozzle design adapted from high-tech, commercial inkjet printers. IrriGreen says its system reduces water use for lawn irrigation by up to 50 percent and cuts contractor installation time by up to 70 percent.
"Contractors save labor installing IrriGreen," said Gary Klinefelter, founder and chief executive officer of the company. "Instead of rows of four to eight sprinkler heads positioned all around the outside of each zone and all connected with lateral lines, IrriGreen installs with just one head in the middle of each zone and no lateral lines."
Bobby Jensen, sales director at IrriGreen, said installers of the system configure zones and set the heads "all in one step, right on their smart phones" using the company's mobile application.
"IrriGreen automatically calculates spray distances, sets the mapping points and digitally controls the watering patterns to match the exact shape of the lawn," Jensen said.