Fred J. Whyte, president of Stihl, recently was honored by his peers in the Virginia Manufacturers Association (VMA). The organization presented Whyte with its Frank Armstrong III Service Award for his contributions to the Virginia manufacturing sector and the association.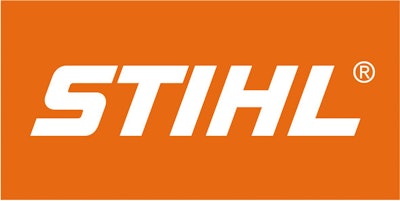 Whyte began his career with Stihl in 1971, working as a regional manager for Stihl American, the same company where his father had worked for nearly two decades. He became product manager for Stihl in 1975 and was promoted to national sales manager just four years later.
At the age of 34, Whyte became president of Stihl Limited, where he founded the Canadian operation in 1982 and served until he became president of Stihl Inc.
Whyte's achievements continued during his tenure as president of Stihl Inc., including seven consecutive years as the No. 1 selling brand of gasoline-powered handheld outdoor power equipment in America.
The Virginia manufacturers group credits Whyte for Stihl's leadership of "numerous initiatives" that have improved the competitiveness of the manufacturing sector in the state. For example, VMA says Whyte played a key role in Virginia Beach's becoming the first locality in the state to eliminate the machinery and tools tax.
Whyte has announced plans to retire at the end of this year after more than 44 years with Stihl.