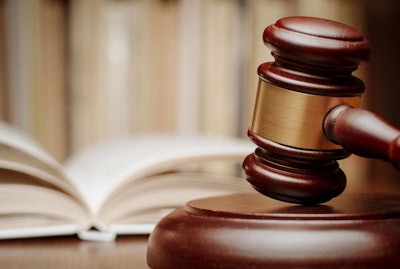 A Rhode Island landscaping and nursery executive has agreed to plead guilty to three federal charges of falsification of documents and one count of wire fraud after allegedly cheating employees out of union benefits.
Steven F. Pagliarini, 57, has been accused of orchestrating a scheme to avoid paying contractually obligated union benefits to employees who were working on the federally funded Hartford Park Project in Providence and the I-195 Relocation Project.
Pagliarini is vice president of both Johnston-based Central Landscaping Construction Co. and Central Nurseries Inc. Investigators allege he paid employees' wages through Central Nurseries because it is a non-union company.
According to the U.S. Attorney's Office District of Rhode Island, "between January 2007 and December 2010, Pagliarini submitted false documents to union welfare and pension plan administrators of two unions that represent construction equipment operators and other employees of Central Landscaping." Prosecutors said the documents did not accurately reflect the actual number of hours worked by some employees and the actual amount of wages paid to those employees.
Pagliarini also was charged with providing false information about the employment status of some of the people who worked at Central Nurseries to the Rhode Island Department of Labor and Training (RIDLT). These employees were paid unemployment compensation by the RIDLT totaling $68,487.
According to court documents from November 2009 and April 2010, Pagliarini claimed employees of Central Nurseries had been laid off, while they were instead required to work part-time.
As part of his plea deal, Pagliarini has agreed to pay $171,685.23 in restitution.
"While the charges pertain to employee benefits, it is important to note that at no time did any of our employees go without benefits," said J. Richard Ratcliffe, the attorney representing Central Nurseries. "During the period in question, we still paid out more than $3.1 million dollars in benefits to our employees."
Ratcliffe went on to say that Pagliarini was doing the right thing by accepting responsibility for the charges and that the company has been cooperative throughout the investigation.