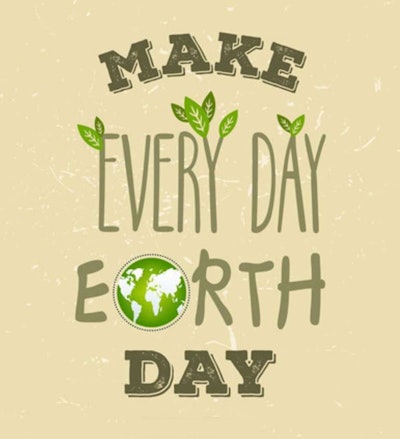 Earth Day may not be one of the oldest of official observances in the books, but that certainly doesn't mean landscapers can't take advantage of it.
This is a day that began in 1970 when then-U.S. Sen. Gaylord Nelson, who died in 2005, decided that enough was enough and public awareness about environmental issues needed to be raised.
About 20 million Americans participated on that first Earth Day, demonstrating their concern about pollution, habitat destruction and other environmental issues. In 1990, the holiday went global, involving 200 million people in 141 countries, according to the Earth Day Network.
Now it is a day for festivals, seminars, water conservation, litter cleanup and recycling. This year's theme is "Trees for Earth." The Earth Day Network has set a goal of having 7.8 billion trees planted by 2020, the holiday's 50th anniversary.
All of these events promote a healthier planet, and who better to lead that initiative than the green industry?
In 2009, the National Association of Landscape Professionals began hosting a Day of Service on Earth Day to show communities the important contributions landscapers provide. Since its inception 1,100 volunteer projects have been completed as part of the Day of Service.
This year, however, will be the first time NALP and its members will not be doing anything particular on Earth Day due to the lack of flexibility in landscapers' schedules at this time of year.
But, make no mistake: NALP and its members perform community service projects all year long.
While choosing Earth Day to conduct a day-of-service project makes sense – especially in terms of attracting media attention – Earth Day is designed to promote a permanent change in the public's awareness of environmental issues.
Many critics of Earth Day say its participants are similar to people who go to church only on Easter, performing one act of service for the planet but going back to their wasteful ways the very next day.
That criticism clearly does not apply to the green industry. Landscape professionals are at the forefront of a growing trend toward what is usually labeled "sustainability." In fact, it's hard to think of a business more focused – and permanently so – on the values highlighted by Earth Day.
For the best landscapers, caring for the environment is a lifelong calling. Let's hope more people hear it.
And as the Earth Day website says, "Let's start now. And let's not stop."