Briggs & Stratton says its air-cooled Vanguard engine, the V-twin Big Block, recently was chosen by Hustler Turf Equipment and Spartan Mowers to power their top-tier commercial mowers.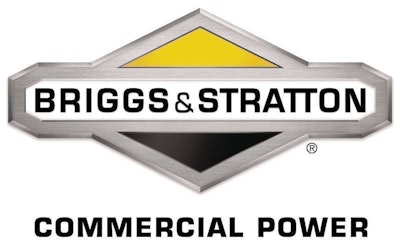 Hustler Turf Equipment, part of Excel Industries, selected the Vanguard engines to power its Super Z HyperDrive and Super 104 commercial mowers. Spartan Mowers chose the same engines to drive its Spartan SRT XD.
"For two highly respected manufacturers to choose Vanguard Big Block engines to exclusively power their showcase mowers is, simply put, an honor," said Randy Lockyear, senior director of commercial sales for Briggs & Stratton Commercial Power, maker of Vanguard.
Lockyear says the company's Big Block engine has been popular among landscape contractors.
Spartan Mowers is a new company, launched this past October by Robert Foster. In pointing to key features of its Spartan SRT
XD, the company touts its middle and rear TecsPak elastomer dampening systems that provide a superior ride.
"When I started Spartan Mowers, I set out to build the best possible machine on the market," Foster said. "We engineered it from the ground up, starting with soft, steel-belted radial tires. When it was time to pick our power source, I didn't hesitate to go with the Vanguard Big Block."
Meanwhile, Excel Industries' Hustler Brand was first in the world to launch a zero-turn mower in 1964. The company says both the carbureted and EFI versions of Vanguard's Big Block engine will be available on its top-of-the-line ZTR mowers.
Excel first began powering a number of its mowers with Vanguard engines after Adam Mullet, vice president of sales and marketing, saw one on a mud boat in Louisiana.
"Immediately, I knew that was an engine I needed on our mowers," Mullet said.
You can find more information about Vanguard engines at this website.