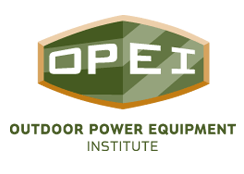 Equipment makers such as John Deere, New Holland and Husqvarna aren't giving up their legal fight to overturn a 2013 New Hampshire law that, according to the manufacturers, fundamentally – and unfairly – changed the business relationship between the manufacturers of equipment and the dealers that sell it.
Having lost early rounds in the litigation, Deere and its fellow plaintiffs are now asking the U.S. Supreme Court to hear the New Hampshire case.
For many years, most states have had laws that basically set ground rules for the way automakers and car dealerships in their states do business with each other. Those laws are essentially meant to ensure car and truck dealers are treated fairly, given the exceptional market power of the auto manufacturers.
In 2013, the New Hampshire legislature added the makers of agricultural and lawn and garden equipment into the law on auto dealers. Consequently, the contract terms under which equipment makers such as John Deere and Husqvarna have done business with their dealers for decades changed drastically – and very much in favor of the dealers.
For example, if a maker of landscape construction or maintenance equipment has problems with the way a dealer is performing, it can no longer terminate its relationship with the dealer without showing "just cause" and essentially proving its case before a state board. Manufacturers' decisions to award new dealerships also are subject to state review under the New Hampshire law.
The Outdoor Power Equipment Institute (OPEI) has filed an amicus, or friend of the court, brief in support of John Deere and the other plaintiffs' petition asking the Supreme Court to hear the case.
OPEI's president and CEO, Kris Kiser, said Monday that the many state laws related to automakers and car dealers may be perfectly reasonable, but applying those requirements to lawn and power equipment manufacturers and their dealer relationships is neither justified nor reasonable.
"With auto manufacturers and dealers, the situation is much, much different," Kiser said. "Different price points, decisions relative to investments, overlapping brands … It's just fundamentally different.
"But, now," Kiser said, "the restrictions are the same."