In early 2015, JCB received what was then the company's largest single vessel shipment of 341 construction and agricultural machines to the Georgia Ports Authority from its manufacturing facility in the United Kingdom. That record was broken earlier this week when JCB's UK facility shipped over 400 machines worth more than $35 million to the Georgia port.
Over the next few weeks, JCB will inspect and configure the machines to customer specifications at its North American headquarters in Savannah, before shipping the units to authorized distributors throughout North America.
"The fact that we continue to receive more machines from the U.K. is indicative of JCB's continued growth in the United States, Canada and Mexico," said Ken Bianco, vice president of commercial operations for JCB North America. "While the market for construction and agricultural machines are stagnant or declining in many parts of the world, this particular market remains strong for JCB. Our employees and dealers have worked diligently to increase demand for JCB products. This new shipment will help us fulfil that demand."
The vessel "Tugela" brought the 400-plus JCB machines directly from the United Kingdom. And while those machines were imported, JCB manufactures its full line of 18 model skid steers and compact track loaders, along with the 3CX backhoe, at its Savannah headquarters. The machines made in Georgia are exported worldwide.
Oldcastle Architectural licenses 'Hydro-Flo' technology

Oldcastle Architectural has been granted a North American license from Pacific Interlock Pavingstone Inc. of Hollister, California, for its "Hydro-Flo" technology, a formula used in the manufacture of permeable pavers.
Pacific Interlock Pavingstone's Hydro-Flo technology uses 48 percent post-consumer recycled materials that allow for 100 percent surface permeability. Pavers made with the technology maintain their durability under pedestrian or commercial traffic, according to Oldcastle Architectural, which plans to introduce the technology within its Belgard brand of products.
"With the addition of the Hydro-Flo technology to the Belgard branded product line, the new product offering will transform the industry of permeable paving systems across North America and expand Oldcastle's stormwater management portfolio," said Ken O'Neill, executive vice president of sales, marketing and R&D at Oldcastle Architectural.
Camso receives 2015 Best Quality Award from Manitou
Camso (formerly Camoplast Solideal) recently received the Best Quality Award 2015 from Manitou. The award recognizes Camso's excellence as a supplier.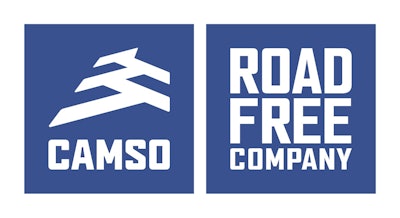 Camso has been a supplier of tires and wheels to Manitou for over eight years.
"It's a pleasure to work with the team at Manitou," said Marc Debusschere, OEM sales executive director, construction, at Camso. "Collaborating with their engineering, supply chain and procurement teams is something we enjoy and look forward to building upon in the future."
This recognition was the only award attributed by Manitou to a supplier for overall quality performance.
Manitou Group designs and manufactures equipment for the construction, agriculture and other industries, including masted forklifts, skid steers, track loaders, articulated loaders, access platforms, truck-mounted forklifts, warehousing equipment and attachments. In addition to Manitou, the company's core brands include Gehl and Mustang.
Little Beaver expands production, adds equipment
Little Beaver, a maker of earth drills, recently expanded its production line, streamlined manufacturing processes and integrated new customer service software, the company said.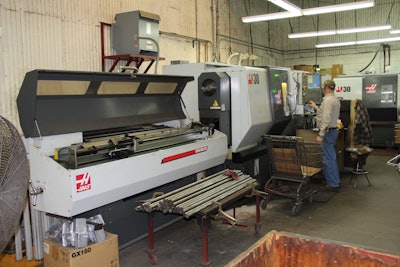 "With the recent production changes, we can provide safe, high-quality, one-person earth drills 25 percent faster than before," said Joe Haynes, Little Beaver president. "Process improvements also increased the drills' quality, while new software makes it easier to track customer orders."
The manufacturing investments created an entirely computerized system that speeds the production process, the company says. With computer numerical control, or CNC, applied to its lathe, milling machine and plasma cutter, Little Beaver says it can now produce consistent components in minutes.
The company also began metal casting its auger connectors as a single piece for greater strength and durability compared with the welded fittings used previously.
Little Beaver also invested in a product management system, which gives its service team the tools to support customers more efficiently, the company says. The system tracks orders from purchase to delivery, and software links each order to a tracking number, giving customers faster responses to inquiries.