Compact equipment manufacturer Takeuchi-US recently named Scott Mobley to the position of Southwest regional business manager. The announcement follows Hampton Wideman's move to the Western region after working in the Southwest region for the past two years.
Mobley will oversee dealer relationships in the Southwest region, develop new and existing markets, assist with inventories, and direct sales plans and program promotions.
A resident of Kansas City, Missouri, Mobley brings nearly 20 years of experience in construction equipment and related businesses to his new position. He has experience in both the rental and wholesale side of the equipment business.
"We are excited to have Scott on board and know that he will do a great job with his background in construction and rental – two of our biggest markets at Takeuchi," said Kim Robinson, the company's director of sales.
VMAC adds sales representative in growing region
VMAC announced recently that Dean Gary has joined the company's outside sales team. Gary will serve Wyoming, Colorado, Nebraska, South Dakota, North Dakota, Michigan, Minnesota and Montana.
Gary has more than 25 years of progressive sales and management experience in the automotive and heavy equipment industry. He began his career as a diesel technician for Butler Machinery in Fargo, North Dakota, where he worked for 10 years, leaving as a shop service manager. His first sales position was at Wallwork Truck Center, also in Fargo, after which he spent eight years with Summit Truck Equipment as a territory sales representative.
Founded in 1986, VMAC Global Technology Inc. designs and manufactures truck-mounted mobile air compressor systems used in a number of industries.
Ruppert Landscape announces several promotions
Ruppert Landscape announced recently the promotion of Vincent Stio and Sean Walters to the position of production manager in the company's landscape construction division.
Stio, a resident of Fuquay Varina, North Carolina, joined the company in January of this year as a field manager. He has more than 11 years of landscape industry experience, having previously held positions including operations manager, account manager and commercial installations supervisor.
"Vincent quickly showed us his motivation, effort and desire to move forward with the company and we knew he would be a great fit for this position," said Angela Howes, branch manager in Ruppert's North Carolina landscape construction branch.
Walters, a resident of Arlington, Virginia, first interned with the company in 2009 while studying for his bachelor's degree in agribusiness management and rural development at West Virginia University.
He officially joined Ruppert in 2012 as a crewman and has held positions as field manager and, most recently, project manager.
"Sean brings a breadth of knowledge and experience to the position and has a proven track record of developing and motivating his team," said Jim Tuzzolino, branch manager in Ruppert's Virginia landscape construction branch.
As production managers, Stio and Walters will be responsible for all aspects of the installation of traditional landscape projects, including supervising field personnel, managing subcontractors, overseeing projects to substantial completion and throughout the warranty period, communicating with customers and project architects, and maintaining quality standards.
Ruppert Landscape also announced the promotion of Dave Wakeling to the position of assistant branch manager in the company's King of Prussia landscape management branch.
"The position of assistant branch manager is a new position within our company," said Tom Barry, vice president of the landscape management division.
Wakeling has been with the Ruppert organization for 15 years. He joined the company as a crewman and worked his way up to the position of area manager, which he has held within the Toughkenamon landscape management branch for the past 10 years. He has been honored three times with the company's Branch Impact Award for his outstanding contributions and dedication to that branch.
Wakeling holds an associate's degree in ornamental horticulture from Williamson College of the Trades. He and his wife, Bonita, who is also a Ruppert employee, currently reside in Smyrna, Delaware, and will be moving to West Chester, Pennsylvania, in the near future in order to be centrally located for their respective roles.
NALP Foundation selects officers, board members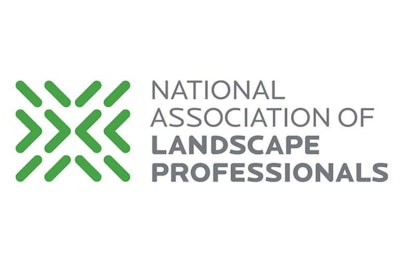 The National Association of Landscape Professionals announced recently its 2016-2017 NALP Foundation board of directors. Officers and directors are as follows:
President – Mark Meister, John Deere, Cary, North Carolina.
President-elect – Jerry Grossi, ArborLawn Inc., Lansing, Michigan.
Treasurer – Frank Mariani, Mariani Landscape, Lake Bluff, Illinois.
Immediate Past President – Miles Kuperus, Farmside Landscape & Design, Sussex, New Jersey.
Phil Allen, Brigham Young University, Provo, Utah.
Bruce Birdsong, Precision Landscape Management, Dallas, Texas.
Ed Castro, Ed Castro Landscape Inc., Roswell, Georgia.
Jon Cundiff, Weed Man-Kansas City, Lees Summit, Missouri.
Tom Fochtman, Ceibass Venture Partners, Arvada, Colorado.
Martha Hill, Hinds Community College, Raymond, Mississippi.
Michael Hommel, Designs By Sundown, Englewood, Colorado.
Glenn Jacobsen, Jacobsen Landscape Design & Construction Inc., Midland Park, New Jersey.
Jim McCutcheon, HighGrove Partners, Austell, Georgia.
Roger Phelps, Stihl Inc., Virginia Beach, Virginia.
Lynda Wightman, Hunter Industries, Missoula, Montana.
Bruce Wilson, Bruce Wilson & Co., Scottsdale, Arizona.
The nonprofit NALP Foundation is dedicated to advancing professional careers in the landscape industry, both through scholarships and by supporting efforts to recruit professionals into the industry. Since its inception, the NALP Foundation has awarded approximately $1 million to 1,000 students.