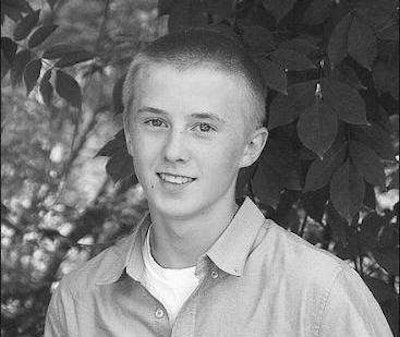 For the first time in two decades, a Washington landscape supply company has been criminally prosecuted for a workplace safety incident.
On July 7, 2014, Bradley Hogue, a 19-year-old employee, died while working in a bark-blower truck. It was his second day on the job.
Hogue had gotten a summer job with Pacific Topsoils of Everett. He was clearing the landscaping bark so it would feed into the pair of vertical rotating augers. The machine was operated remotely and while his coworkers were out of sight they activated the blower, unaware that Hogue was still in the truck.
When the machine jammed again, the workers called out to Hogue, but there was no response.
"Duvall police and fire responded and found Hogue entangled in the augers and rotating bars of the feeder mechanism," Timothy Garlock, a labor and industries compliance officer, wrote in court papers filed with the criminal charge. "He was pronounced dead at the scene."
In the investigation that followed, the state Department of Labor and Industries found Pacific Topsoils guilty of 16 violations, with 14 labeled as "serious" and two as "willful."
A number of failures in safety practices resulted in a fine totaling $199,000.
According to Department of Labor and Industries spokesman Tim Church, Hogue should have never been expected to climb into the hopper in the first place.
The young man's father, Alan Hogue, said his son had not been given proper safety training.
"Brad was told to stay a pitchfork distance away from the augers," Hogue told The Seattle Times. "That was his training."
When investigators determined that the Pacific Topsoil had knowingly and willfully ignored employee safety concerns, the case was referred to the prosecutor's office.
"It's very rare for workplace safety cases to end up in criminal court," Church told The Daily Herald. "This case was egregious and we felt it merited consideration for criminal charges."
Pacific Topsoils agreed to enter a guilty plea in the criminal case as long as the financial penalty was capped at $200,000. The maximum criminal penalty is $100,000 and the Department of Labor and Industries reduced their fine of $199,000 to $100,000.
As another part of the settlement, the company has agreed to keep a safety consultant on staff for two more years and to update the state on its worker safety improvements every six months.
"Worker safety is, and must always be, our top priority," Pacific Topsoils said in a statement on Monday. "It is a priority we work on every day. We apologize for our role in the accident, and as today's resolutions with King County and L & I reflect, we have fully accepted responsibility for our actions."