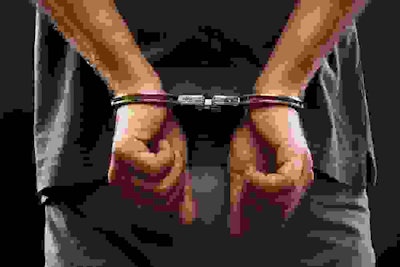 A man in Framingham, Massachusetts, robbed one landscaping crew of a $600 leaf blower and quickly turned around and sold it to another landscaper for $300.
According to the police report, 49-year-old Jeffrey S. Beale approached a landscaper and offered his work crew the leaf blower for $300. When asked why he was selling it, Beale said he didn't need it.
Beale gave the landscaper his phone number so they could meet later in the day to complete the transaction.
As the purchaser began using the leaf blower, the crew from which it was stolen drove by and recognized their equipment. The two crews compared notes, checked the machine's serial number and called police.
The landscaper who had bought the purloined leaf blower used Beale's number to look him up on Facebook and provided his identity to police. Officers then obtained a warrant for Beale's arrest.
In addition to the new charge, Beale has been arrested on an unrelated robbery charge and also has an open case involving a similar leaf blower theft in June. In the latest incident, police charged Beale with larceny of more than $250 by false pretense and receiving stolen property more than $250.
Prosecutor Eric Haskell asked Judge Martine Carroll to hold Beale on $2,000 bail.
"Mr. Beale took a leaf blower from one maintenance crew and approached a second one and sold it under false pretenses," Haskell said during Beale's arraignment, according to the Metro West Daily News.
The judge ordered Beale to be held on a $1,000 bail instead. He is due back in court on Aug. 21 for a pretrial conference.