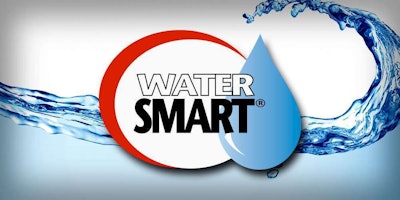 The Toro Foundation will award $30,000 in grants to nonprofits that encourage water conservation. The commitment is part of a Toro Foundation public service campaign called "Every Day. Everywhere. Every Drop Counts."
The Toro Co. is known primarily for its outdoor power equipment but also sells a variety of irrigation equipment and devices to increase irrigation systems' efficiency.
Individuals will vote for – and can nominate – nonprofits through Twitter and Instagram, using the hashtag #ToroGives.
"We are excited to introduce this new grant program to help further awareness around the importance of water and what we can all do to conserve," said Judson McNeil, president of the Toro Foundation. "We all play a role in our everyday actions and attitudes about water. Our hope behind this program is not only to increase awareness and shift behavior in the way we use and value water, but also to help support nonprofits across the country doing great work."
As part of the program, the public is being asked to vote from among The Toro Company's enterprise giving partners – including Audubon International, Habitat for Humanity, iDE, the Irrigation Foundation, the National Association of Landscape Professionals Foundation, the National FFA Foundation, Project EverGreen, The First Tee and Wyland Foundation.
The public is also being asked to nominate other nonprofit organizations with a focus on water conservation. This includes 501(c)(3) organizations or government entities, such as parks and recreation divisions, conservation districts and public educational entities.
Entries will be accepted through Aug. 31 – again, using Instagram and Twitter along with the hashtag #ToroGives. The two nonprofits receiving the most votes during the contest period will each receive a $10,000 grant. Two other nonprofits will be selected from among the nominations by Toro Foundation representatives and each will receive a $5,000 grant.
You can find more details and a link to the official rules here.