At Todd Fox Gardens in Richmond, Virginia, the quality of an individual's garden is not determined by how much disposable income they have.
President Grace Albritton formed her small company a year ago with the goal of providing environmentally friendly, food-producing gardens to everyone – even those who can't afford them.
Although she majored in English at Virginia Commonwealth University, Albritton has always had a passion for gardening and became inspired to start a business that could meet the needs of those who didn't normally hire landscaping companies.
Todd Fox Gardens, whose name is based on the Beatrix Potter character, has both a for-profit landscaping division and a nonprofit division. Customers who are interested in the pro bono services can fill out a form that reports their income and the number of people in the household, which allows Todd Fox Gardens to determine whether to charge them by sliding scale or not at all.
Even though Albritton is trying to stay affordable for everyday people, she does strive to keep the company's prices competitive. Right now she charges a flat rate of 45 dollars an hour for services, whether it be garden design, installation or maintenance.
Clients that pay market price "end up basically sponsoring our pro bono clients," Albritton said.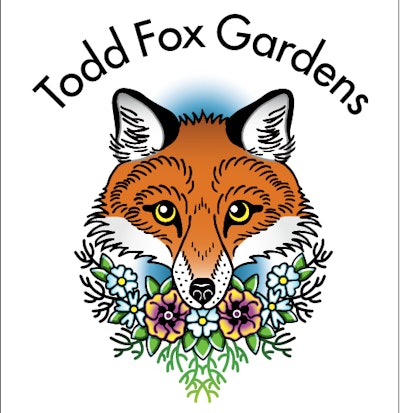 Currently, Todd Fox Gardens has one other full-time employee and one part-time laborer. Galen Canham, Albritton's business partner, has a degree in urban planning and has spent time working on a farm and at Whole Foods.
If the company grows enough to support such a move, Albritton would like for there to be one staff dedicated to the market rate customers and another for the nonprofit clients.
Todd Fox Gardens offers a number of services such as mowing, weeding, pruning, seasonal cleanup, and container garden installation. It also has less common offerings like plant babysitting – looking after a homeowner's plants while they're away – and do-it-yourself classes on topics such as herb gardens and pickling.
"We just launched them (the classes) a week ago," Albritton said. "I'm hoping once we get the word out people will come."
Todd Fox Gardens also caters to commercial clients, targeting restaurants that are looking for the fresh, local foods angle. Albritton hasn't swayed as many restaurants as she'd like, as most of them already have someone taking care of their landscaping.
As for the pro bono clients, many are filled with pride once being provided with the resources to grow their own food.
"We are always willing to do what our clients need for us to do, but most of our pro bono clients are excited to do the harvesting themselves," Albritton said.