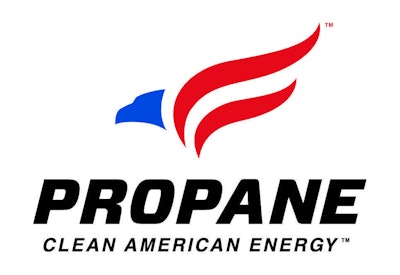 The Propane Education & Research Council (PERC) is launching an online tool called the "Propane Equipment Dealer Point" to strengthen its connection with professional landscapers. The online search tool enables landscapers to find the nearest knowledgeable dealers offering propane-powered mowers.
Dealers who carry propane landscaping equipment can sign up at no charge to be listed on the site.
"Until now, it took a lot of work for contractors to find a location to buy propane mowers and for dealers to find a contractor looking at alternative fuel equipment," said Jeremy Wishart, deputy director of business development at PERC. "Providing the contact information of dealers in a way that is easy to search will ease the frustration of digging through OEM dealer locators that may not offer propane models."
PERC says the initiative will benefit landscape contractors by making it quick and easy to find a propane equipment dealer simply by entering a ZIP code. The system will provide a list of dealers that not only carry propane mowers but are also knowledgeable about the equipment.
Benefits for dealers include the following, according to PERC:
Potential customers are sent straight to the dealer's door.
The dealer is presented as a go-to source for information about propane equipment.
The dealer gets access to educational materials on propane equipment as well as the benefits of the fuel, such as reduced greenhouse gas emissions and low maintenance costs.
In a recent survey commissioned by PERC, 34 percent of contractors reported they were considering using propane to fuel their fleets within three years. The organization says propane mower purchases have grown by 300 percent since 2012.
Dealers interested in being listed on the Dealer Point can apply here. If interested in selling propane equipment, dealers can learn how to get started here.
Propane.com has additional information about the savings landscape contractors can realize by using propane-fueled mowers.