Among the six finalists in Total Landscape Care's photo contest, Landscaper Showcase, is this residential project submitted by Pro-Lawn Landscape Inc. of Canton, Mississippi.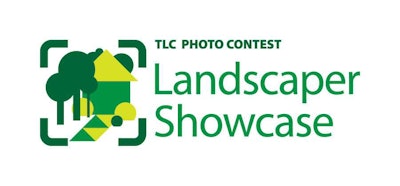 The project was located at a home situated on some acreage in Madison – which, like Canton, is located not far north of Jackson, the state capital. The site consisted of a large area behind the home that had been used mostly for parking. The client wanted to transform the space into an outdoor living and entertainment area.
Pro-Lawn owner Michael Campbell says his company handled all the design and construction, with help from subcontractors on a couple of items – plastering the pool, for example. The four-month project started from the ground up, literally, as approximately 100 dump-truck loads of dirt were required to bring the site up to grade.
"It took a week just to get the dirt work done," Campbell said.
Campbell credits ProVision Designs, a company in Brandon, Mississippi, for the "cabana" over the outdoor living area.
The project also included a pool, a "beach area" featuring palm trees and white sand brought in from the coast, an outdoor kitchen and dining area, fireplace and extensive concrete work in different stamps and layers. And then there was the lighting work for the entire area, additional landscaping surrounding the construction, and major irrigation and drainage work.
Pro-Lawn Landscape even handled the furniture, working with the client along the way to make everything just right.
"We don't do a lot of turnkey projects," Campbell said, "but that's exactly what this one was – from the dirt to walk out and enjoy it."
While the project was not one of Pro-Lawn Landscape's largest jobs – those have all come on the commercial side of the business – Campbell said it was among the largest residential design-build projects for his company, which has 22 employees.
Asked about the challenges encountered during the work, he said the weather was frustrating at times, especially since he was working to meet a deadline that would allow the client to hold a Fourth of July party in the new space.
Drainage, too, posed its own design challenges. "There's probably 300 to 400 feet of drainage involved in that project," said Campbell. "We were digging holes up to our neck."
Campbell established his company in 1995 and it has been operating in the greater Jackson area ever since. The company specializes in commercial maintenance, landscape design-build, irrigation and lighting; but, as this project illustrates, Pro-Lawn Landscape occasionally takes on residential jobs.
EDITOR'S NOTE: This is the first in a series of stories on the finalists in TLC's Landscaper Showcase contest. In the coming days, once we reviewed all the finalists, we'll be asking you to vote for your favorite.